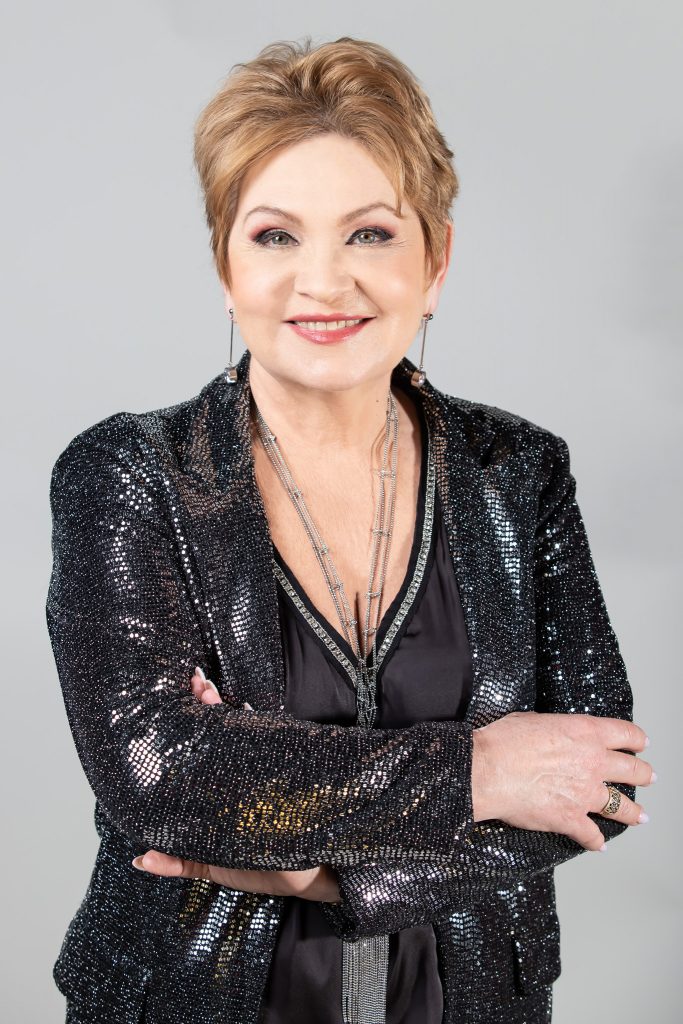 Bianca Ionescu - Ballo
MANAGER
1982–Prezent
Prim solist- artist liric
Teatrul de Operetă / Teatrul Național de Operetă și Musical ,,Ion Dacian", București (România).
Roluri principale
"Mam'zelle Nitouche", Secretul lui Marco Polo", "O noapte la Veneția", "Sânge vienez", "Liliacul", "Voievodul țiganilor", "Paganini", "Poveste din cartierul de vest", "Vila cu iluzii", "Lăsați-mă să cânt", "Frumoasa Elena", "Bal la Savoy", "Rosemary", "Văduva veselă", "Floarea din Hawaii", "Contesa Mariza", "Logodnicul din lună", "Rebecca", "Paris mon amour", "London – A New Story", "Parfum de femeie", "Bonjour, Bonne Nuit, Paris".
Filarmonica din București, Sibiu, Bacău, Tg. Mureș, Satu Mare, Brașov, Botoșani, Ploiești.
1982–Prezent
Actriță în filmele ,,Cucoana Chirița" și ,,Chirița în Iași" regia Mircea Drăgan în 1986 / 1987
Studioul cinematografic București, București (România)
Roluri alături de Draga Olteanu Matei, Dem Rădulescu, Ștefan Tapalagă.
1994–2005 Dirijoarea corului de copii ,,Minisong" / ,,Ministars"
Fundația Ioan Luchian Mihalea / Asociația ,,Bianca Ionescu"
După dispariția dirijorului Ioan Luchian Mihalea, a preluat conducerea corului de copii, cu care a efectuat turnee (Belgia, Franța) concerte și înregistrări: "Joy to the world" (L.P. casa Eurostars, colinde de Crăciun), "O, brad frumos"  (CD, casa Electrecord),  "Supercalifragilistic" (CD casa Electrecord)
1990–2014 Turnee peste hotare
Statele Unite (1991,1997) Italia (1991,1993,1995,2006,2007),
Germania (1994,2001,2002), China (1996), Japonia (2000,2002),
Israel (1995,1996, 2000, 2010, 2014) Kiev (2012)
1982–Prezent Invitată în emisiuni și show-uri de televiziune
TVR,  Pro TV, Antena 1, Antena 2, Național TV, TV H2, Estrada TV, București, Reșita, Bistrița, Craiova, TV Maramureș (România).
Recitaluri vocale de operetă, emisiuni despre activitatea artistică (Tudor Vornicu, invitată la Iosif Sava, medalioane muzicale, filmări din concerte ex. (,,Angela, te iubim" – dedicata sopranei Angela Gheorghiu). Emisiuni: ,,Maestro'', Ieri, azi, mâine, O dată în viață ,,Stele de 5 stele"
Discografie:
1984 și 1989 Muzica din filme vol 1 și 2 ( casa Electrecord)
1998 ,,S-a născut o stea" (casa Electrecord)
1999 ,,Hai acasă puișor "(casa Electrecord)
2011 ,,Tea time"(casa Electrecord)
24 November – 1 December 2019
Participarea Doamnei Bianca Ionescu-Ballo, Manager al Teatrului Național de Operetă și Musical "Ion Dacian" ca membru al juriului (alături de reprezentanți din sfera culturii din Germania, Polonia, Belarus și Ucraina) la Ukrainian Theatre Festival & Award "GRA" (Great Real Art) sub egida Uniunii Naționale a Lucrătorilor de Teatru din Ucraina.
În cadrul festivalului s-au prezentat titlurile "Scripcarul pe acoperis"(Jerry Block), "Orfeu și Euridice"(Christoph Willibald Gluck), "Coriolanus"(William Shakespeare)
Obiectivul principal al Festivalului "GRA" este de a aduce împreună toate teatrele din ţară pentru a prezenta cele mai valoroase realizări Ucrainei şi comunităţii internaţionale, pentru a promova arta scenică naţională în toate genurile, stilurile şi formele, pentru a identifica tendinţele esenţiale şi pentru a încuraja dezvoltarea mediului concurenţial în teatrul ucrainean.
Festivalul şi premiul "GRA" se desfăşoară o dată pe an, departajarea se face pe baza rezultatelor şi a realizărilor din anul trecut calendaristic, iar participanţii sunt teatrele de tot felul, fără excepţie (de stat, municipal, privat, etc.)
Regula este aceeaşi pentru toate instituţiile teatrale: se pot înscrie în cursa pentru premiul "ONLY ONE" cu oricare premieră lansată în decursul anului precedent, la alegerea proprie, în conformitate cu principiul: "un candidat – o singură cerere".