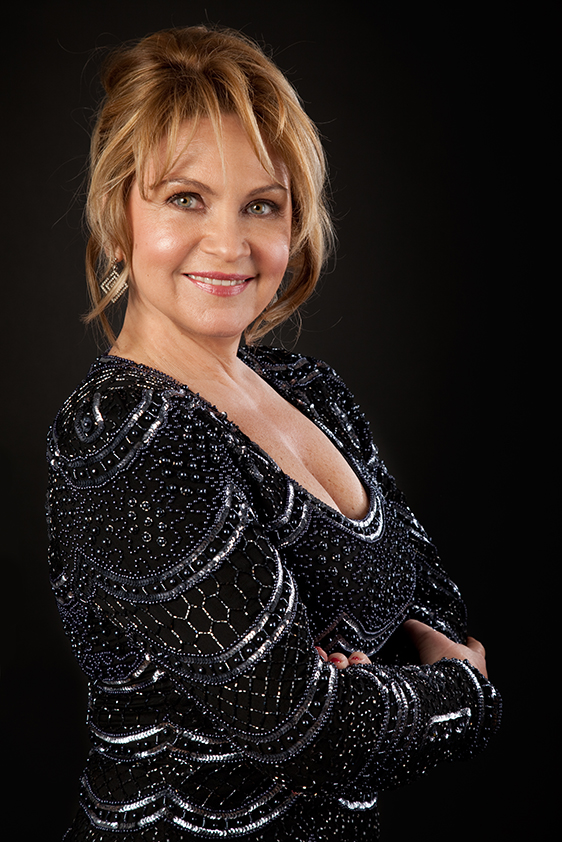 Bianca Ionescu - Ballo
General Manager
1982 – Present First soloist – lyric artistc
The Theatre of Operetta / The National Theatre of Operetta and Musical "Ion Dacian", Bucharest (Romania)
Mains Roles: Mam'zelle Nitouche, Marco Polo, A Night in Venice, Viennese Blood, Bat, Gypsy Baron, Paganini, West Side Story, The Villa with Illusions, Let me Sing, Beautiful Elena, Ball at Savoy, Rosemary, Merry Widow, Flower of Hawaii, Countess Maritza, The Cousin from Nowhere, Rebecca, Paris Mon Amour, London – A New Story, The Scent of Woman, Good night, Paris.
Bucharest Philharmonic, Sibiu, Bacau, Tg. Mures, Satu Mare, Brasov, Botosani, Ploiesti.
1982–Present
Actress in the films: "Cucoana Chirita" and "Chirita in Iasi" directed by Mircea Dragan in 1986/1987
Bucharest Film Studio, Bucharest (Romania)
Roles with Draga Olteanu Matei, Dem Radulescu, Stefan Tapalaga
1994–2005 Conductor of the children's chorus "Minisong" / "Ministars".
Ioan Luchian Mihalea Foundation / "Bianca Ionescu" Association.
After the conductor's death, Bianca Ionescu took over the leadership of the children's chorus, with which she toured (Belgium, France), concerts and recordings: Joy to the world (L.P. Eurostars house, Christmas Carols), O, Christmas Tree (CD, Electrecord house), Supercalifragilistic (CD Electrecord House).
1990–2014 Tournaments abroad
United States (1991,1997) Italy (1991,1993,1995,2006,2007),
Germany (1994,2001,2002), China (1996), Japan (2000,2002),
Israel (1995,1996, 2000, 2010, 2014) Kiev (2012)
1982–Present Guest on television Shows
TVR,  Pro TV, Antena 1, Antena 2, Național TV, TV H2, Estrada TV, București, Reșita, Bistrița, Craiova, TV Maramureș (România).
Vocal Operetta recitals, shows about artistic activity (Tudor Vornicu, invited to Iosif Sava, musical medallions, filming of concerts ex. ("Angela, we love you" – dedicated to the Soprano Angela Gheorghiu). Shows: "Maestro", "Yesterday, Today, Tomorrow", "Once in a Lifetime", "5 Star Stars"
Discography:
1984 and 1989 Music from movies 1 and 2 (Electrecord House)
1998 "A Star is Born" (Electrecord House)
1999 "Come Home Baby" (Electrecord House)
2011 "Tea Time" (Electrecord House)
24 November – 1 December 2019
The participation of Mrs. Bianca Ionescu-Ballo, Manager of the National Theatre of Operetta and Musical "Ion Dacian" as a member of the jury (together with representatives from the sphere of culture from Germany, Poland, Belarus and Ukraine) at Ukrainian Theatre Festival & Award "GRA" (Great Real Art) under the aegis of the National Union of Theatre Workers of Ukraine.
During the festival, the titles "Fiddler on the Roof" (Jerry Block), "Orpheus and Euridice" (Christoph Willibald Gluck), "Coriolanus" (William Shakespeare) were presented.
The main objective of the "GRA" Festival is to bring together all the theatres in the country to present the most valuable achievements to Ukraine and the international community, to promote national performing arts in all genres, styles and forms, to identify essential trends and to encourage the development of the competitive environment in Ukrainian theatre.
The festival and the "GRA" award take place once a year, the tie is made based on the results and achievements of the last calendar year, and the participants are theatres of all kinds, without exception (state, municipal, private, etc.).
The rule is the same for all theatrical institutions: they can enter the race for the "ONLY ONE" award with any premiere launched during the previous year, at their own choice, in accordance with the principle: "one candidate – one application".