Rezultat final post artist instrumentist trompetă
noiembrie 29, 2019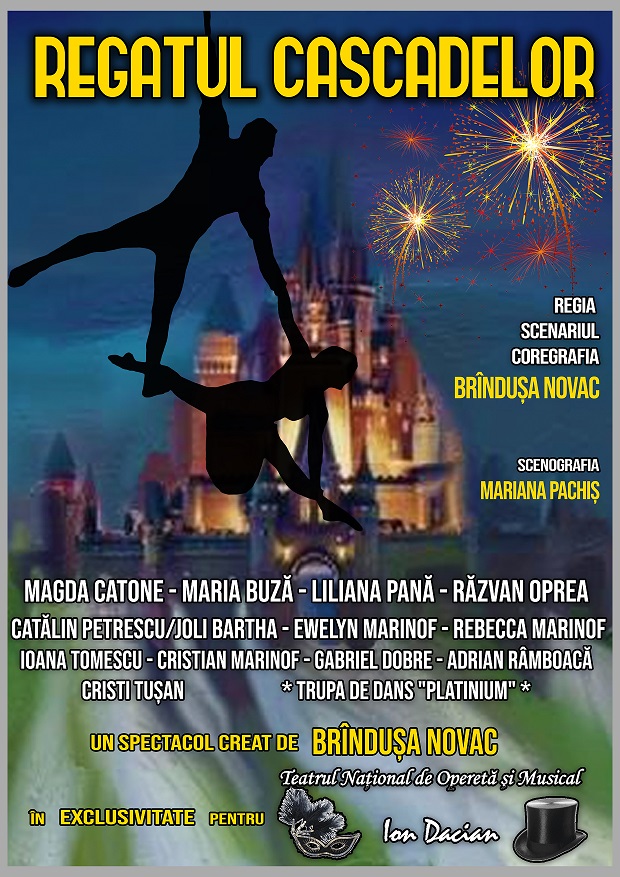 Regatul Cascadelor
decembrie 30, 2019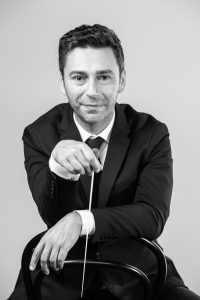 În perioada studiilor urmate în ţară, apoi în Polonia la Academia de Muzică "Karol Lipinski" dirijorul Constantin Grigore a beneficiat de îndrumarea unor maeştri recunoscuţi ai dirijatului: Horia Andreescu, Petru Andriesei, Ilarion Ionescu-Galati sau dirijorul polonez Marek Pijarowski. A participat la diverse cursuri de dirijat, precum Malaga Philharmonic Masterclass (Malaga 2017 – prof. Manuel Hernandez Silva), Weimar Meisterkurse (Weimar 2016 – prof. Nicolas Pasquet), "International Masterclass for Orchestral Conducting and Phenomenology of Music" (Craiova 2012 – prof. Konrad von Abel), "Wiener Meisterkurse" (Viena 2008 – prof. Salvador Mas Conde), "The Roads of Romanticism" (Varsovia 2006) și de asemenea a participat la cursuri susținute de Jorma Panula, Jin Wang sau Mark Stringer.
Constantin Grigore se perfectionează printr-un stagiu de asistență la Rundfunk Sinfonieorchester Berlin (2011) sub îndrumarea maestrului Marek Janowski și ulterior (2012) la Bayrische Rundfunk și Munchner Philharmoniker, unde participă la repetițiile și concertele susținute de Mariss Jansons, Bernard Haitink, Alain Gilbert, Paavo Jarvi, Lawrence Foster sau Vasily Petrenko, în paralel participând şi la cursurile de fenomenologie susţinute de Konrad von Abel.
A susţinut concerte la pupitrul unor orchestre importante, atât din ţară (Orchestra Simfonică a Filarmonicii "George Enescu", Orchestra Română de Tineret, Orchestra de Cameră Radio, Orchestra Națională Radio, Filarmonica de Stat "Moldova" din Iași, Filarmonica de Stat "Banatul" din Timișoara", Filarmonica de Stat "Oltenia" din Craiova, Filarmonica "Ion Dumitrescu" din Rm. Vâlcea, Filarmonica "Paul Constantinescu" din Ploiești, Filarmonica de Stat din Piteşti, Filarmonica de Stat din Sibiu, Filarmonica de Stat din Oradea, Orchestra Teatrului "Nae Leonard" din Galaţi, Orchestra Teatrului de Operă și Balet "Oleg Danovski", Orchestra Teatrului Naţional de Operetă și Muzical din Bucureşti) cât şi de peste hotare (Polonia – Orchestra de Cameră "R-20" din Wroclaw, Filarmonica din Kielce, Filarmonica din Rzeszow, Filarmonica din Zabrze, Filarmonica din Lublin, Orchestra Naţională de Cameră a Republicii Moldova sau Filarmonica Națională "Serghei Lunchevici" din Chișinău).
În 2009 cu ocazia Sarbătorilor Pascale s-a aflat la pupitrul Bucharest Symphonic Pops, în concertul extraordinar sustinut de Al Bano si Montserrat Caballe în Piaţa Constituţiei din Bucureşti, în 2013 este ales dirijorul Evolution Orchestra în turneul susținut de Steve Vai în Rusia, Polonia, Italia, Spania și România, iar în anul 2014 susține un turneu de concerte în Coreea de Sud, la pupitrul Orchestrei Filarmonicii "Oltenia".
În 2009 a fost dirijorul Orchestrei Simfonice a Colegiului Național de Arte George Enescu, cu care a susținut concerte la Ateneul Roman, Sala Radio și în cadrul Festivalului Internațional "George Enescu", în perioada 2013-2015 a fost dirijorul principal al Orchestrei Simfonice a Filarmonicii Oltenia din Craiova, iar între 2017-2018 consultantul artistic al Filarmonicii de Stat din Sibiu. Din 2009 este invitat să susțină concerte la fiecare ediție a Festivalului Internațional George Enescu.
De asemenea, este unul din membrii fondatori și dirijorul orchestrei "Camerata Regală", cu care a susținut numeroase concerte în Romania, dar și in Albania, Republica Moldova, Germania și Polonia. La invitația Institutul Cultural Român, susține în ianuarie 2016 un concert la pupitrul Cameratei Regale, în Mozart Saal din Konzerthaus Viena, în iunie 2018, la pupitrul aceleași orchestre, un concert la Bruxelles, iar in 2019 cu ocazia Zile Naționale a României, un concert în Sala Mare a Filarmonicii Regale din Liege.
În anul 2017 a fost invitat la pupitrul Filarmonicii Regale din Liege, unde a susținut o serie de 7 concerte în Liege (Sala Filarmonicii), Bruxelles (Bozar), Ath, Ottignes și Namur.
A colaborat cu solisti de renume ai scenei muzicale precum Gabriel Croitoru, Nicolae Licareț, Florin Croitoru, Rebekka Hartmann, Daniel Podlovschi, Florin Ionescu Galați, Aura Twarowska, Teodor Ilincăi, Cristian Mogoșan, Irina Iordachescu, Sergi Gimenez Carreras, Katarzyna Dondalska, Ștefan Ignat, Ana Maria Donose, Cristina Anghelescu, Ioana Cristina Goicea, Josu de Solaun, Dana Borșan, Raluca Ouatu, Zlatomir Fung, Tina Munteanu, Cristian Sandrin, Laura Nicorescu, Anna Mirescu, Wictor Kociuban, Piotr Banasic, Alessandro Safina sau Corul Național de Cameră Madrigal "Marin Constantin".
Constantin Grigore a primit numeroase premii şi distincţii – ca sef de promoţie al UNMB a primit premiul fundaţiei "Fraţii Bucovineni" (2006), premiul I la concursul de interpretare "Garabet Avachian", precum şi diverse diplome acordate de Guvernul României pentru colaborarea şi coordonarea a numeroase proiecte culturale. A colaborat cu instituţii de prestigiu ca Ministerul Culturii din România, Artexim sau ICR Varşovia, iar în perioada 2017-2018 a fost consultantul artistic al Filarmonicii de Stat din Sibiu.
În prezent, Constantin Grigore este dirijorul principal al Orchestrei Camerata Regală și al Teatrului Național de Operetă și Musical "Ion Dacian" din București.