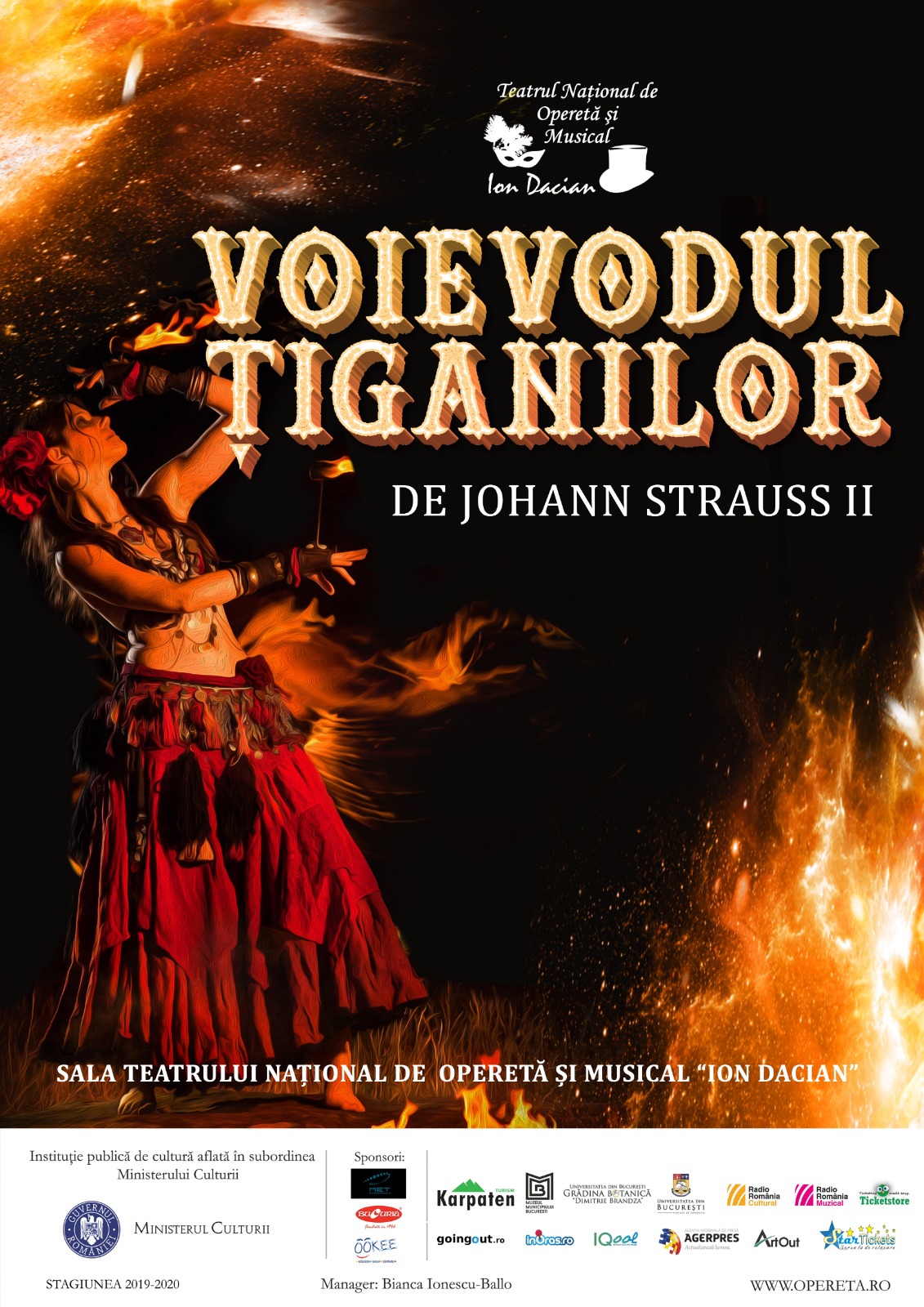 Voievodul Ţiganilor
septembrie 23, 2020
Concurs posturi vacante
aprilie 11, 2021
Laureat al Premiului Tony în 2009 și al Premiului Pulitzer pentru dramaturgie în 2010, "Next to Normal – (A)normal" este un musical american pe versuri de Brian Yorkey și muzica de Tom Kitt. Considerat unul dintre cele mai mature musicaluri ale ultimelor decade, spectacolul a avut premiera pe Broadway în 2008, iar acum ajunge și în România.
Cu tușe suprarealiste, "Next to Normal – (A)normal" surprinde povestea emoționantă a familiei Goodman. Tatăl este arhitect, mama se grăbește să pregătească micul dejun și pachetele în fiecare dimineață, iar copiii lor sunt doi adolescenți temperamentali. Sub aparența unei familii fericite, viețile lor sunt departe de a fi normale. Mama, Diana, se confruntă, de 16 ani, cu o tulburare bipolară, anxietate și schimbări de dispoziție, față de care ceilalți membri ai familiei nu știu cum să se raporteze. Spectacolul invită publicul să pătrundă în mintea și inimile protagoniștilor, să înțeleagă și să empatizeze cu sensibilitățile și neîmplinirile lor.
De câtă luciditate este nevoie pentru a accepta realitatea așa cum e? Musicalul "Next to Normal – (A)normal" oferă o altă perspectivă de a privi lucrurile.
Distribuția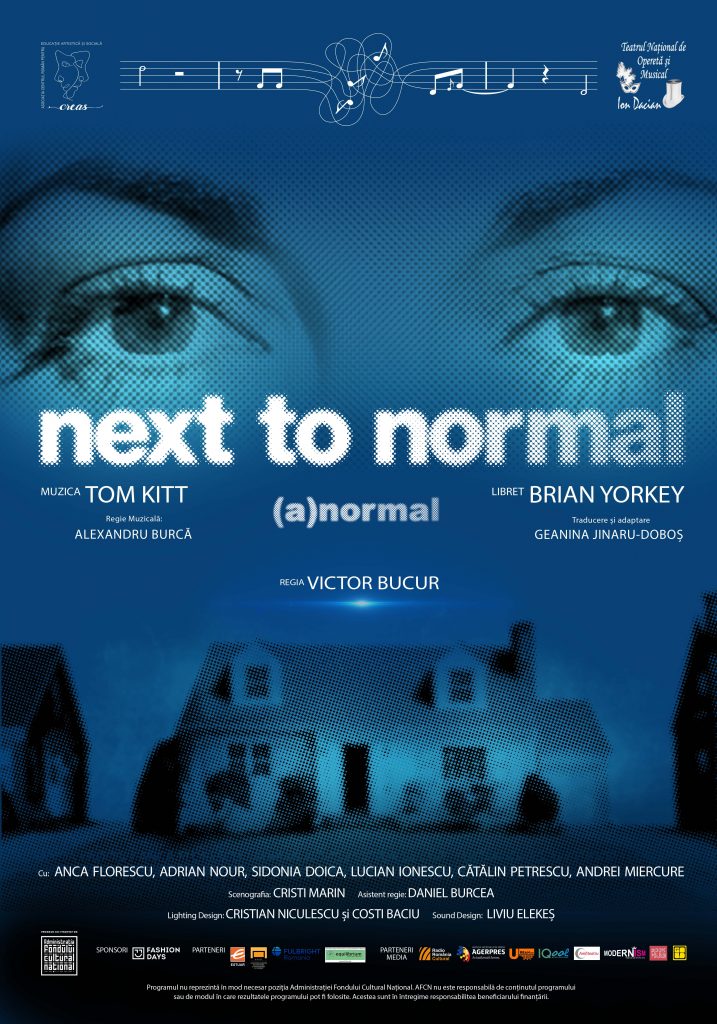 Durata: Aprox. 2h

Accesul interzis spectatorilor cu vârste sub 10 ani!
Regia: Victor Bucur
Traducerea și adaptarea: Geanina Jinaru-Doboș
Regia muzicală: Alexandru Burcă
Asistent regie: Daniel Burcea
Scenografia: Cristi Marin
Vocal Coach: Ana Cebotari
Corepetitor: Andreea Dobia
Graphic Designer: Sabina Spatariu
Sound Design: Liviu Elekeș
Lighting Design: Cristian Niculescu, Costi Baciu
Proiect cofinanțat de AFCN și dezvoltat de Asociația Centrul Român pentru Educație Artistică și Socială – CREAS în parteneriat cu Teatrul Național de Operetă și Musical "Ion Dacian"