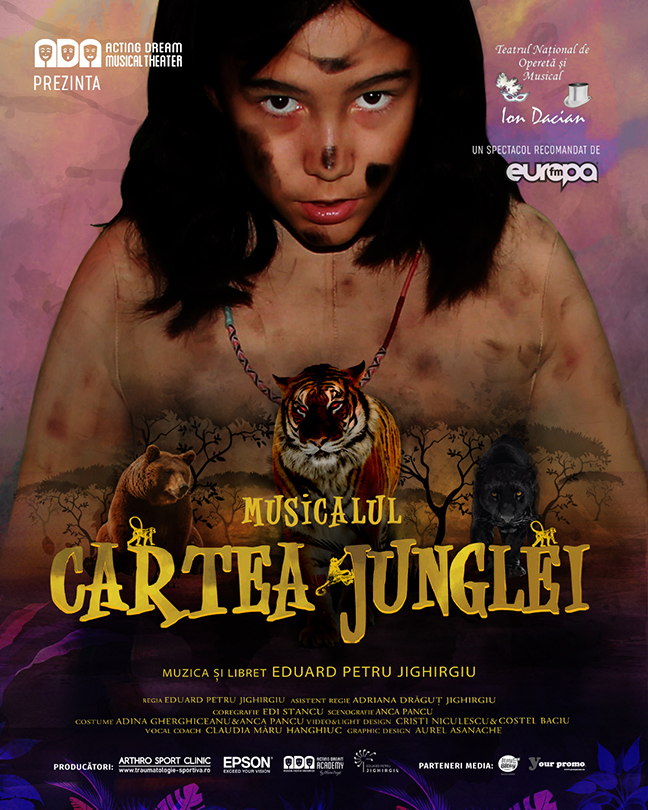 Cartea Junglei – Magia spectacolului musical
octombrie 4, 2022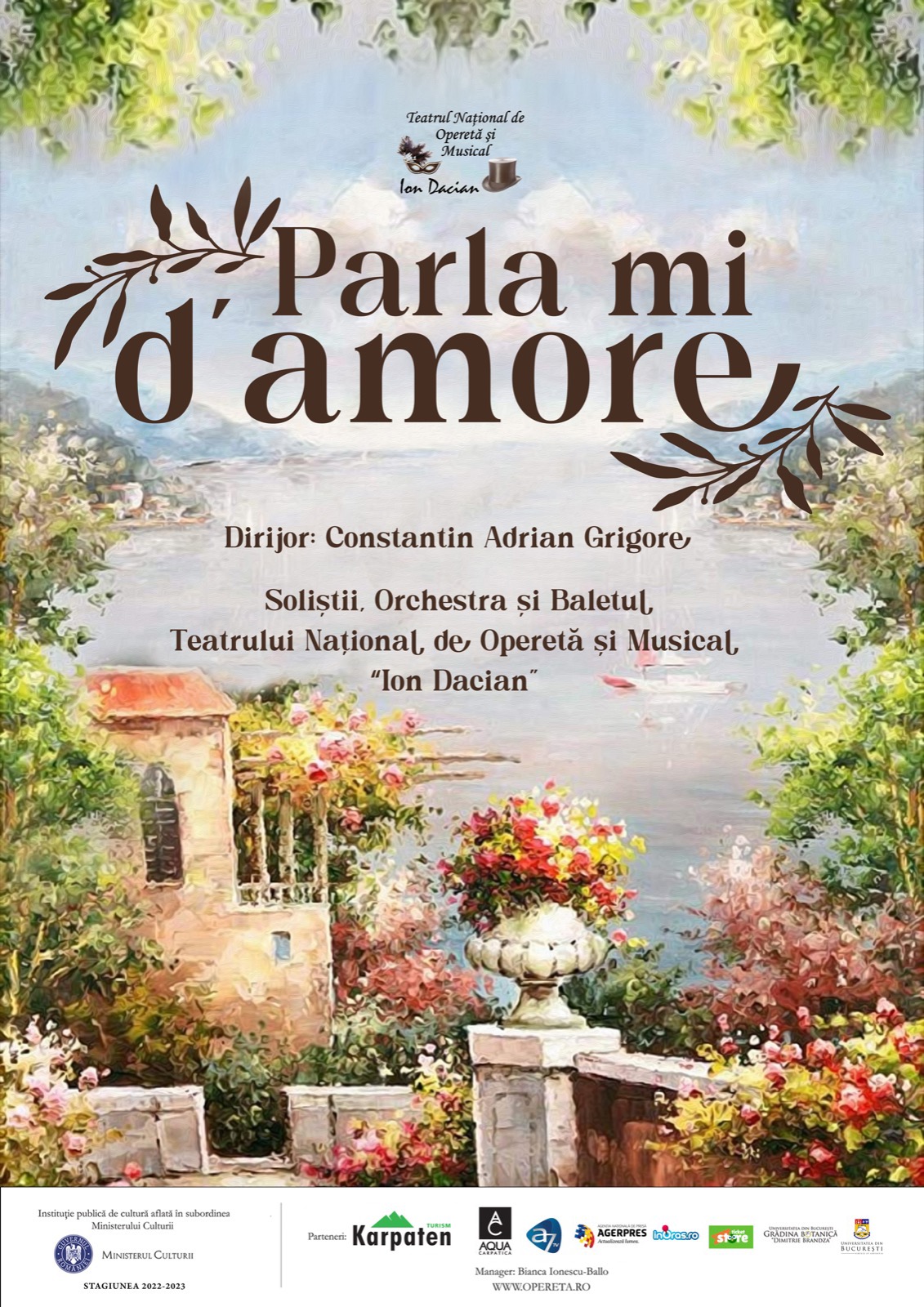 Parla mi d'amore
octombrie 11, 2022
,,HeartBeat – the Musical" este un musical românesc autentic care tratează o poveste universal valabilă despre iubire și are în centrul său un scenariu tragicomic scris de regizorul și compozitorul Eduard Petru Jighirgiu. Povestea spectacolului se concentrează în jurul a doi tineri îndrăgostiți, provenind din medii diferite. Din această poveste de iubire a celor doi protagoniști se vor naște situații realmente comice dar și extrem de emoționante. Situații care îl vor face pe spectator să privească adânc în propria ființă și poate, de ce nu, să-i schimbe percepția asupra vieții și a propriilor valori.
"HeartBeat – the Musical" este un musical cântat 100% , fără părți de text vorbite. Muzica este atent compusă, potențând fiecare tablou al poveștii și se adresează tuturor consumatorilor de teatru musical cu vârste cuprinse între 14 și 100 de ani.
Tema spectacolului este complexă, punându-se accent pe iubire în toate formele ei și recurge la situații de viață recognoscibile, dramatice dar pline de umor, atingând punctele nevralgice ale societății. Conflictele inerente care se nasc din povestea celor doi protagoniști, sunt pline de invățăminte atât pentru cei tineri, cât și pentru cei adulți care pot fi plini de prejudecăți, de clișee adânc înrădăcinate în propria conștiință.
Exact despre aceste prejudecăți și conflicte este vorba și în povestea noastră unde un tânăr român de condiție bună Eric, se îndrăgostește iremediabil de o adolescentă provenita dintr-o clasa socială "inferioară", Eli.
Povestea se întâmplă în zilele noastre și începe din momentul în care familia fetei se mută într-un cartier rezidențial, pentru a-și depăși condiția. Adaptabilitatea familiei fetei la noul mediu și nivel de trai nu este una imediată, din contră, schimbarea se va face treptat, așa cum este firesc.
Vechile cutume ale părinților fetei, nu pot fi înlocuite într-un timp record și tocmai de aceea prezența lor în cartier devine una foarte incomodă. Conflictul care se va naște din această situație, determină o avalanșă de întâmplări neașteptate.
Ceea ce-i va face pe toți să renunțe la prejudecăți și la aparențe, este o surpriză total neașteptată pentru ambele familii. Pentru că inima este instrumentul esențial în gestionarea emoțiilor, finalul spectacolului este… dar mai bine vă lăsăm pe dumneavoastră să descoperiți cum se termină povestea noastră.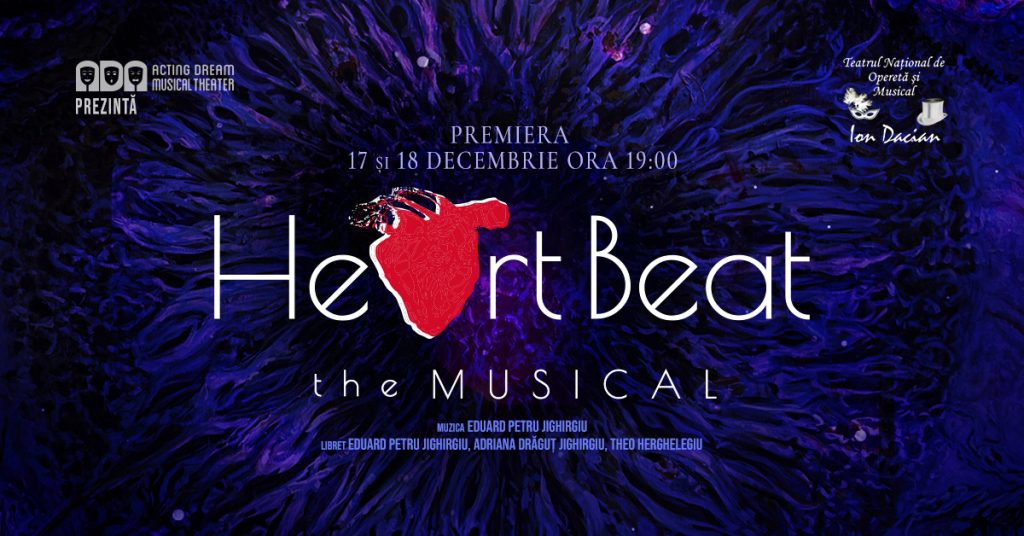 Echipa de creație
Regia&Muzica&Scenografia – Eduard Petru Jighirgiu
Libret – Eduard Petru Jighirgiu&Adriana Drăguț Jighirgiu&Theo Herghelegiu
Coregrafia – Valentina Boldurescu
Vocal Coach – Claudia Măru Hanghiuc
Costume – Adina Gherghiceanu și Tatiana Ganea
Graphic design & Identitate vizuală –  Aurel Asanache
Distribuția
Eli – Maria Gherghiceanu
Eric – Radu Ștefan Bănică
Carlita – Adriana Drăguț Jighirgiu
Camilo – Ionuț Burlan
Alma – Alexandra Crăescu / Georgiana Mototolea
Teo – Andrei Tomescu
Mia – Daria Crișan
Karim – Darisian Ștefan Luncanu / Robert Ciupitu
Sara – Alma Nicole Boiangiu
Pavel – Victor Ion
Caramela – Maria Codorean
Petrică – David Petru Jighirgiu și Eduard Petru Jighirgiu
Corul de îngeri – Silvia Uceanu, Dana Buzatu, Valentina Boldurescu, Raluca Oncică, Anda Pușcașu, Andrei Pușcașu, Robert Herea, Robert Ciupitu/Darisian Ștefan     Luncanu, Cezar Stoica, Alina Mirică
Producători
Ambiance Residence, Acting Dream Academy,  Asociația Artes,  Artro Sport Clinic