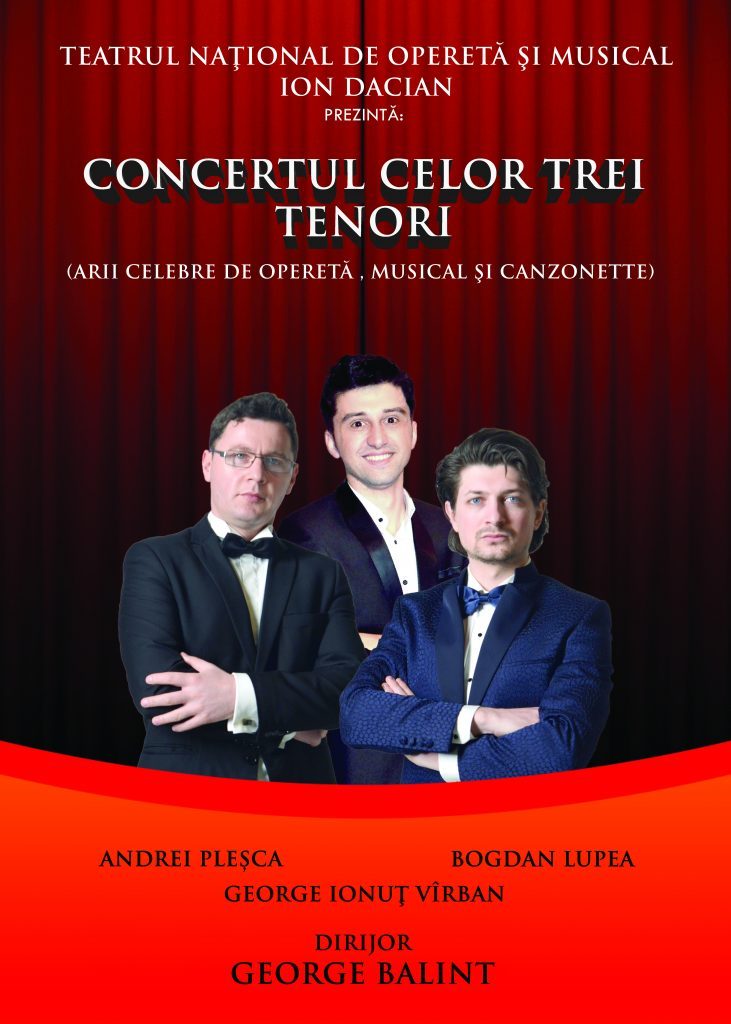 Concertul celor trei tenori
martie 2, 2017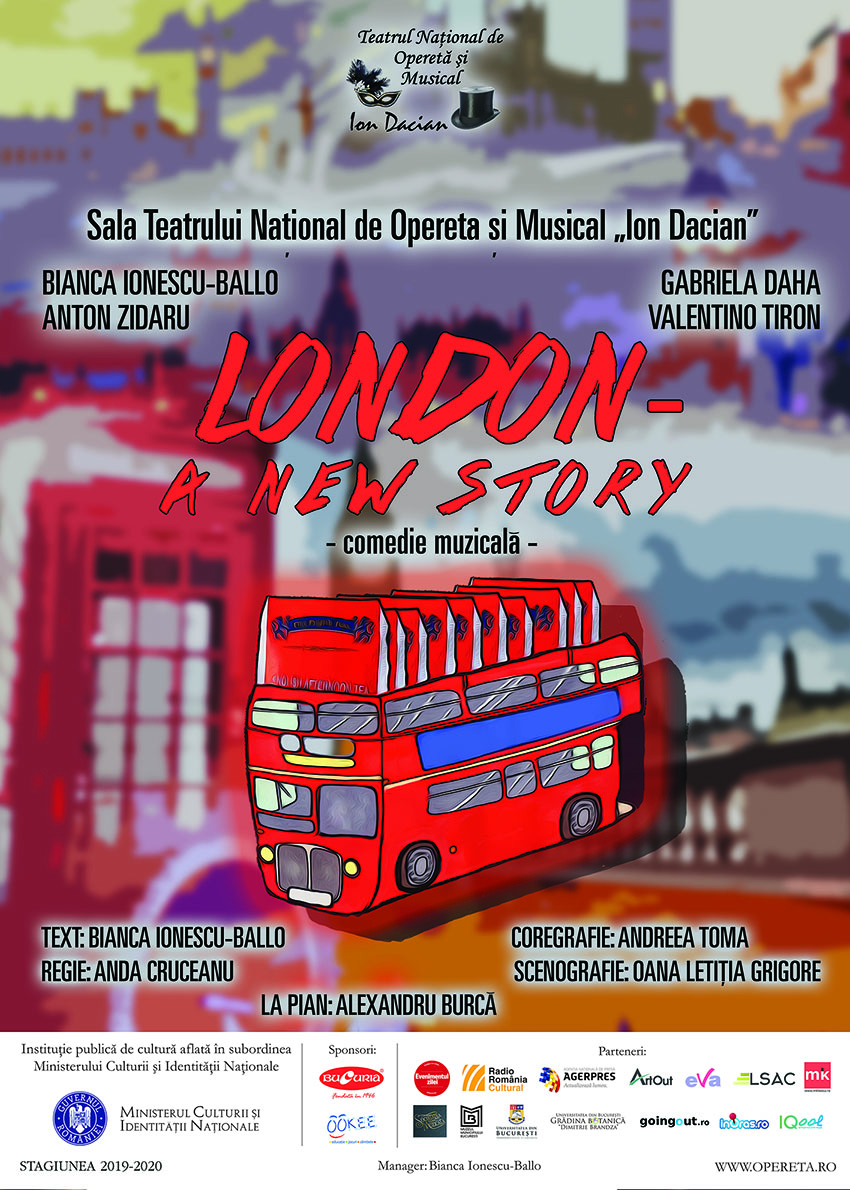 London – A New Story
mai 10, 2017
Lumea filmului se transpune pe scenă unde vă veţi întâlni cu eroii preferaţi din cele mai premiate capodopere ale cinematografiei.
Proiecțiile scenografului Cătălin Ionescu Arbore transformă seara de concert într-o seară de film.
Din program fac parte fragmente din filme și musicaluri celebre precum: Titanic, Harry Potter, Lord of the Rings, Pirates of the Caribbean, Schindler's List, West Side Story,Le fantôme de l'Opéra, Evita, Notre-Dame de Paris, South Pacific, etc.
Dirijor : Alexandru Ilie

Soliști:
Bianca Ionescu – Ballo
Mediana Vlad
George Vîrban
Daniel Madia
Florin Budnaru
Marius Mitrofan
Balet: Eugenia Stoian, Andreea Bârzescu, Andreea Toma, Relu Dobrin, Vlad Țențu
Dirijor : Constantin Adrian Grigore

Soliști:
Bianca Ionescu – Ballo
Gabriela Daha
Mediana Vlad
George Vîrban
Daniel Madia
Florin Budnaru
Marius Mitrofan
Valentino Tiron
Balet: Eugenia Stoian, Andreea Bârzescu, Andreea Toma, Relu Dobrin, Vlad Țențu
Dirijor : Alexandru Ilie

Soliști:
Bianca Ionescu – Ballo
Gabriela Daha
Mediana Vlad
Andrei Pleșca
Daniel Madia
Florin Budnaru
Anton Zidaru
Marius Mitrofan
Valentino Tiron