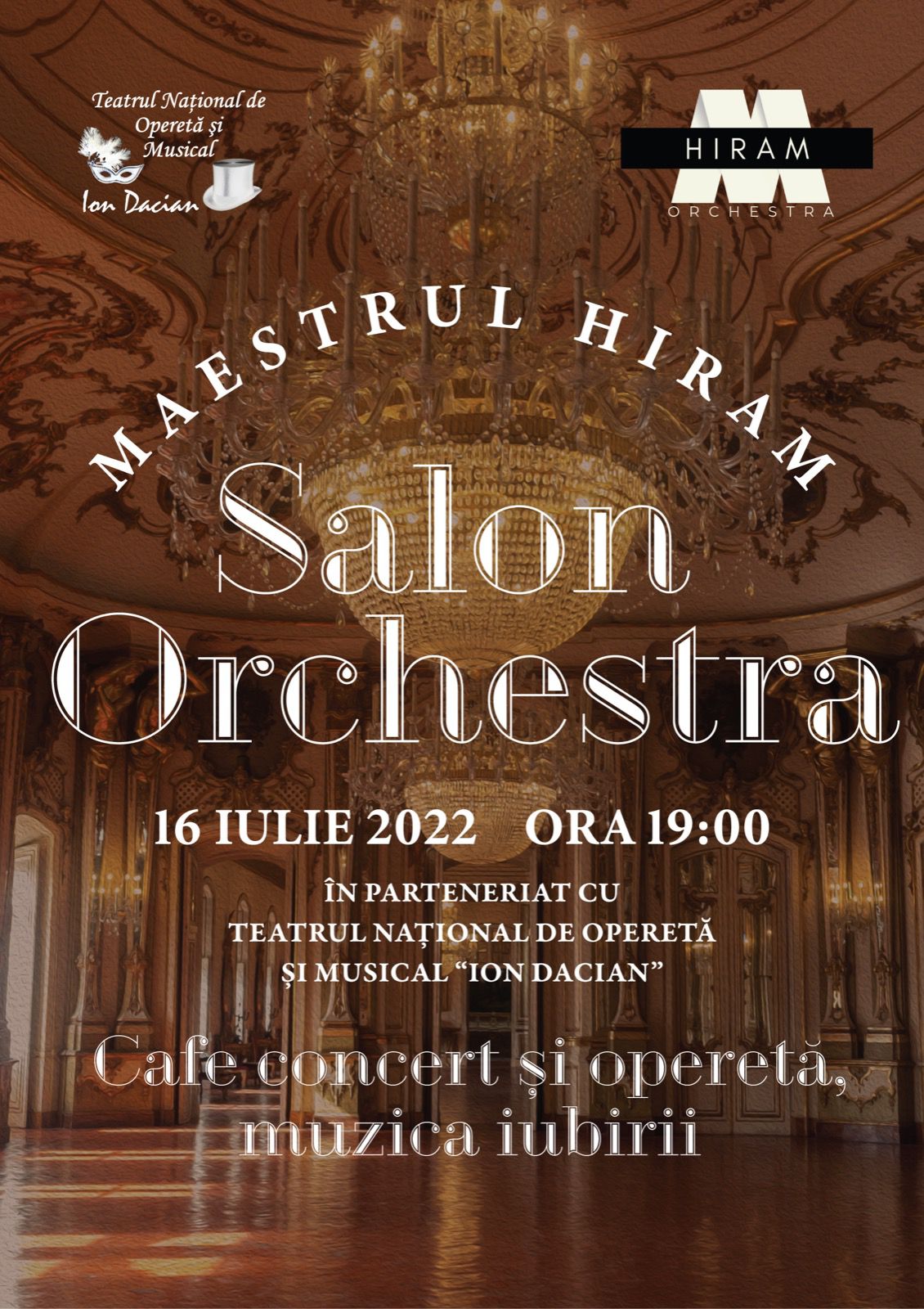 Café-concert and Operetta, Music of Love
May 18, 2022
Jack Madness and Love is a two-act musical, written by Diego Mecchi, based on the novel "Jack Madness and Love: The Conflicts of a Serial Murderer" based on the story of the famous serial killer Jack the Ripper.
The story of the musical brings to the fore a unique history but also a possible version of the famous story that shook Victorian England and continues to dominate British urban mythology. The question of who Jack the Ripper was and what the motives for his crimes were – has plagued European society for more than a century.
Based on the many variations of Jack's story, the musical tries to formulate a new possible but also plausible explanation of the events. The author appeals to a series of Freudian justifications by transposing into the language of the musical genre the turmoil of an alienated mind. The conflict is also fuelled by a love story and numerous intrigues by a detective – all culminating in scenes of madness and real psychotic tumult.
Written in the manner of a postmodern musical, Jack Madness and Love, still retains a series of classical procedures based on the acting qualities of the performers, appealing to the richness of the specific means of expression of musical theatre artists and offering the audience a wide range of dramatic impressions.
The story of Jack the Ripper, transposed and rethought in an original way, becomes a plausible pretext for a crossover musical work in which the processes of rock music are transfigured with the help of the belcanto technique into a work that cuts Jack's story as a deep personal confession of the author.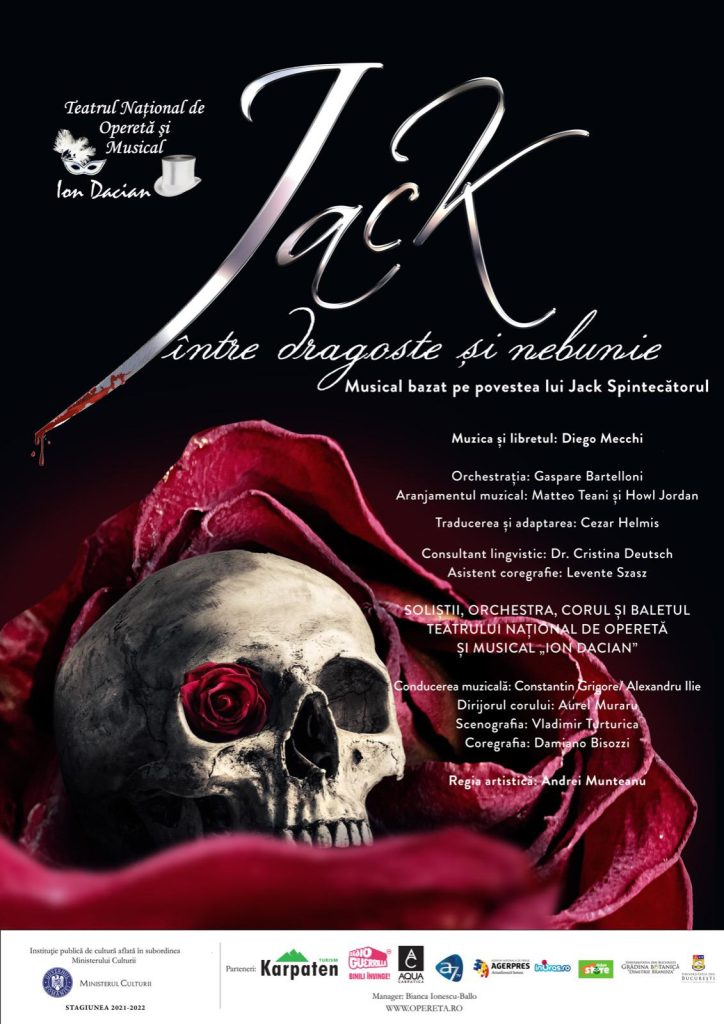 The Creative Team
Musical Conductor: Alexandru Ilie/ Constantin Grigore
Chorus Conductor: Aurel Muraru
Scenography: Vladimir Turturica
Choreography: Damiano Bisozzi
Assistant choreography: Levente Szasz
Director: Andrei Munteanu
Music and libretto: Diego Mecchi
Orchestration: Gaspare Bartelloni
Musical Arrangement: Matteo Teani și Howl Jordan
Translation and adaptation: Cezar Helmis
Language Consultant: Dr. Cristina Deutsch
Chorus Cast
Carmen Anghel, Carmen Angheloiu, Cristina Georgescu, Corina Plopeanu, Aurelia Tudor, Cristina Popa, Cristina Cojocaru, Ana Maria Moldoveanu, Irina Onea, Ana-Maria Racu, Ioana Băiaşiu,  George Matei, Marius Meragiu, Răzvan Rusu, Alin Țintea, Arnold Mack, Alexandru Onea, Mihăiță Radu, Alexandru Vasile, Alois Doboș, Bogdan Ardeleanu.
Ballet Cast
Gabriela Pojoreanu, Camelia Ghiță, Oana Vâlceanu, Luminița Florescu, Eugenia Stoian, Andreea Bârzescu, Sabina Ioniță, Maria Rogojan, Alexandra Borîia, Marina Stanciu, Andrei Ciobanu, Mircea Crăciun, Ștefan Băloi, Vlad Țențu, Marian Chirazi, Daniel Dobre