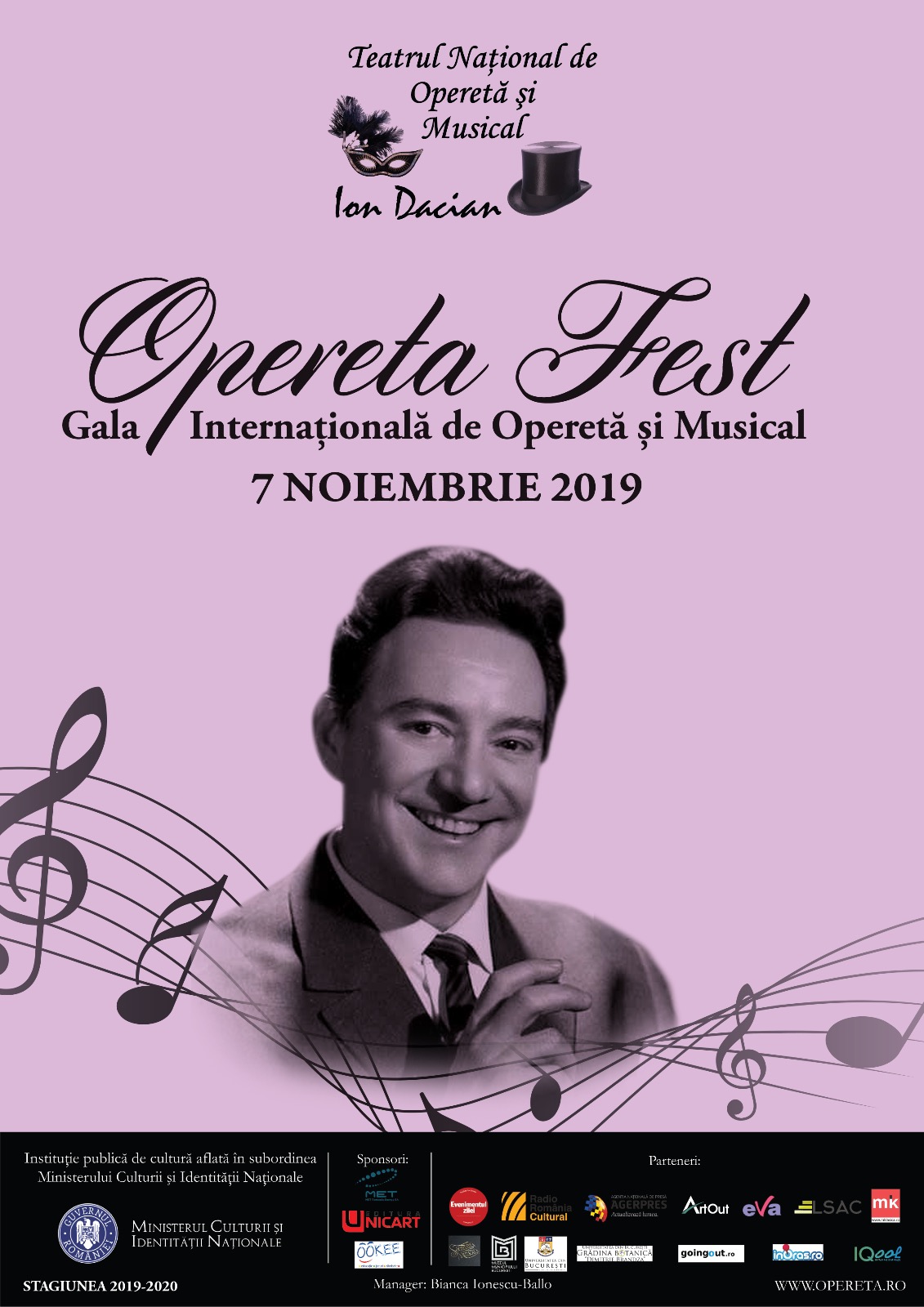 Operetta Fest 2019
October 23, 2019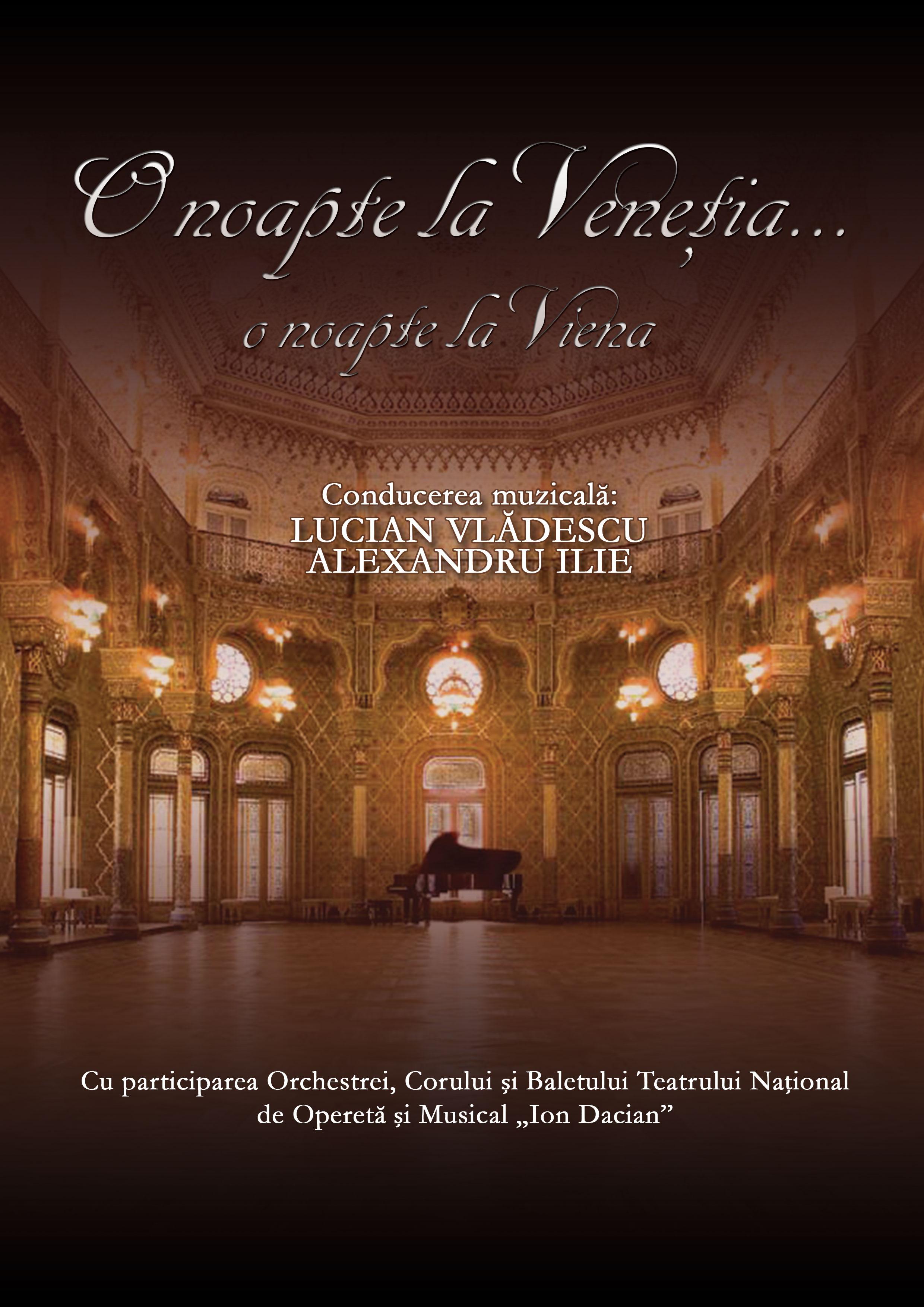 A Night in Venice … A Night in Vienna
February 3, 2020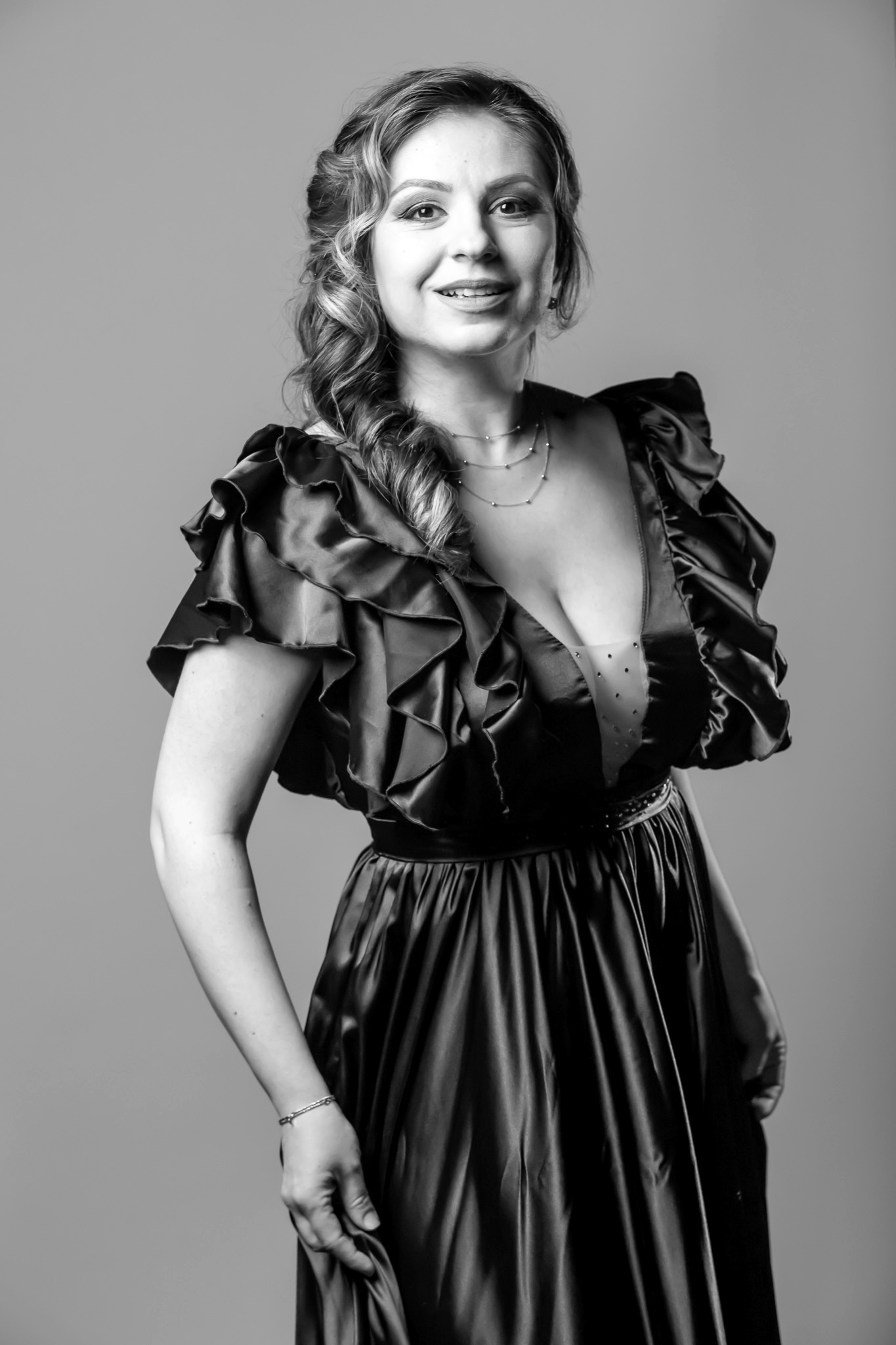 She graduated the National University of Music in Bucharest – classical singing department. In 2014, after winning the Grand Prize of the Wolfgang Amadeus Mozart Interpretation Competition held in Cluj, she obtained a scholarship in Salzburg with mezzo-soprano Elisabeth Cornelius Lund, at the Salzburg Vocal Akademie.
She made her debut on the opera stage in 2015 with the role of Donna Elvira from the opera Don Giovanni by W.A. Mozart, at the Romanian Opera in Craiova. Roles followed such as: Adina from The Elixir of Love by G. Donizetti, Micaela from Carmen by G. Bizet, Liu from Turandot by G. Puccini, Musetta from La Boheme by G. Puccini on the stage of the National Opera and Operetta Theatre "Nae Leonard" from Galați.
And like the operetta, she is very attracted so far playing in roles such as: Rosalinda from The Bat by Strauss-son, Saffi from The Gypsy Baron also by Strauss-son, Hanna Glavari from Fr. Lehar, The Princess in the Bird Seller by C. Zeller, Madeleine in the Ball at Savoy by P. Abraham or Countess Zedlau in The Viennese Blood by Strauss-son.
In December 2019, she debuted on the stage of the National Operetta and Musical Theatre "Ion Dacian" in Bucharest with the role of Lilli Vanessi / Katharina in the musical Kiss me Kate by Cole Porter, a much desired and challenging role that she overcame through work assiduous.
She is the winner of several prizes such as the International Duo Chamber Competition Suzana Szörenyi, the Interpretation Competition Mihail Jora, the Interpretation Competition of the lied Ionel Perlea etc., but also a finalist of the International Competition Competizione Dell 'Opera (Linz, Austria), of the International Program of Excellence Training for the Performing Arts Success etc.
Over time she sought to improve, participating in various masterclasses given by world-renowned tenor Marcello Giordani, Maria Diaconu (Professor at the Geneva Conservatory), the great soprano Mariana Nicolesco, Larisa Gherghieva (pianist, coordinator of the Academy of Young Artists from the Mariinsky Theater, Russia), Eleonora Pacetti (coordinator of the Young Artist Program at the Teatro dell'Opera di Roma) etc.