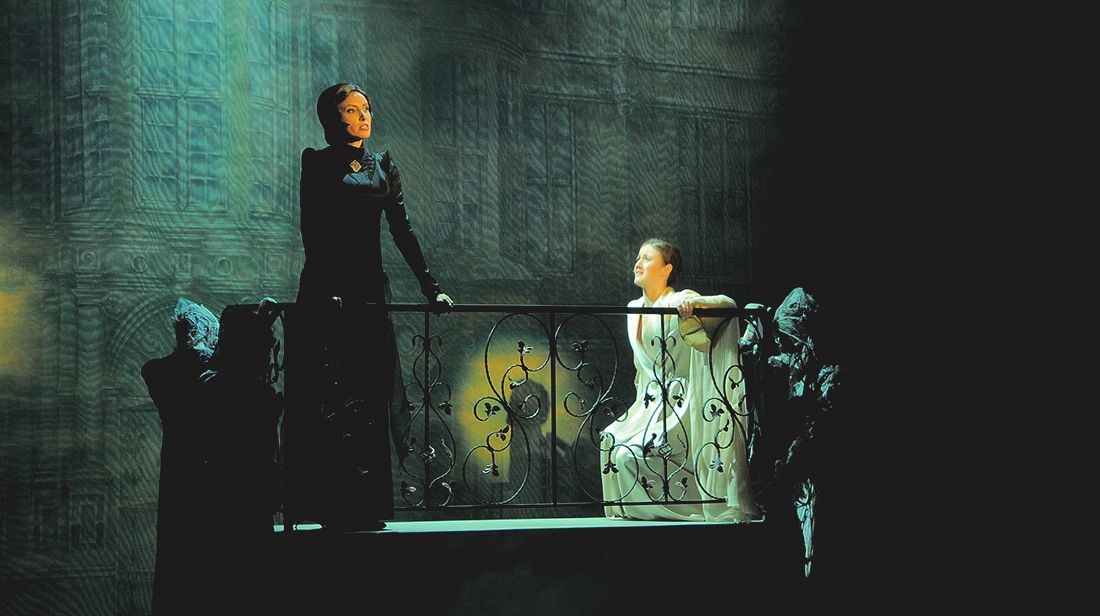 Rebecca
April 15, 2021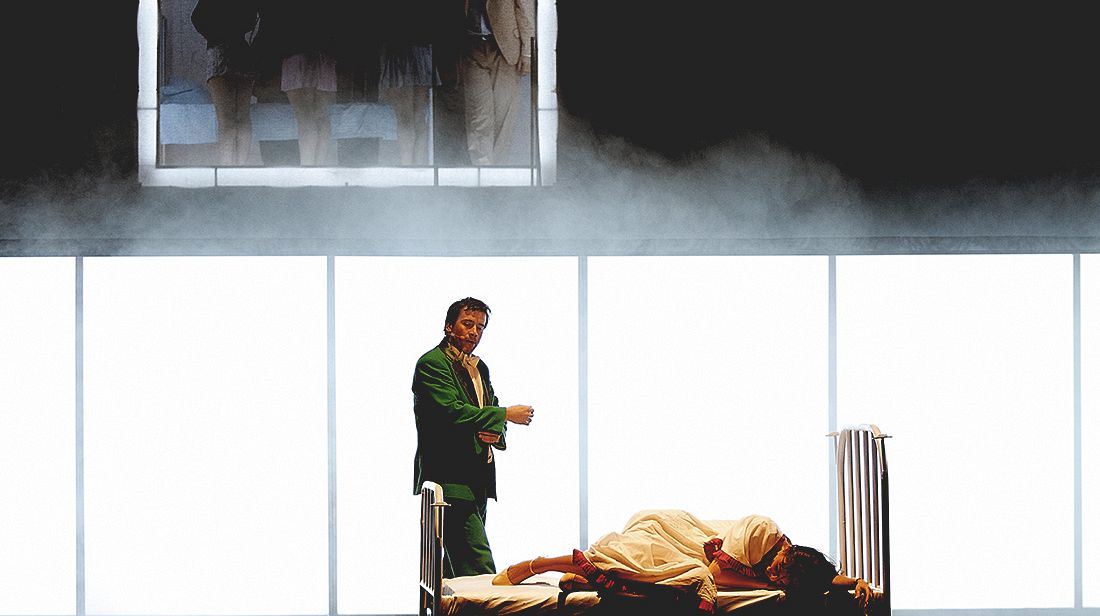 Maria de Buenos Aires
April 15, 2021
"Paris, mon Amour", a collage show based on some of the the most beautiful French songs
With: Cristina Bleandură / Loredana Căvășdan, Raluca Ciocă / Bianca Ionescu, Tina Munteanu, Gladiola Nițulescu, Oana Rusu, Alexandra Savu, Silvia Șohterus / Tina Munteanu, Daniela Vladescu, Florin Budnaru, Ernest Fazekas, Daniel Madia, Marius Mitrofan, Catalin Petrescu
With the participation of the Orchestra, Chorus and Ballet of the Theatre of Operetta and Musical "Ion Dacian"
Description:
Continuing the series of collage performances of the Operetta and Musical Theatre, a series that began with an exciting musical foray into American territory, entitled "Broadway – Bucharest", "Paris, mon Amour "is based on some of the most beautiful French songs. An ode brought Paris and the musicians who sang its discreet charm, the show bears witness to this a mixture of repressed melancholy and exuberant frivolity that characterizes Paris trembling of life – a city of poets and painters, florists and street artists, mimes and jumpers.
The collage show "Paris, mon Amour" premiered in Bucharest, in the foyer of the National Theatre of Operetta "Ion Dacian", however, due to its exceptional career in the tournament nationally, it has become a beloved presence in many of the country's theatres. Thus, the secrets of Paris bohemian, cabaret and its cafes resounded show after show, city after city, thousands of spectators having the opportunity to relive the Parisian spirit of the past. Răzvan Ioan Dincă, the director of the show, declared on the occasion of the Premiere:
"I wanted to bring on stage a Paris with a vintage scent, the one we see in sepia photos, a mixture of the superfluous with the deep, the grotesque with the appetizing, the charming and sometimes inaccessible, a city of light ladies, of the slum with "ştaif" and the mixture between real and tourist… As for the characters, they are built according to the situation that music, musical phrasing and sometimes the lyrics imply. Fragments of life are added and are brought in front of the spectators representing some tags, some areas and mentalities."
Show details:
Directed by: Răzvan Ioan Dincă
Conductor and orchestration: Lucian Vladescu
Choreography: Florin Fieroiu
Costumes: Oana Botez
The setting and video projection: Sabina Spatariu
Chorus master: Gabriel Popescu
Lighting design: Daniel Klinger
Artistic acrobatics: Artistic Events Production
Assistant director: Raluca Popa
Choreography assistant: Marius Grosu
Assistant chorus master: Aurel Muraru
With the participation of the magician Andrei Teașcă (Magic Theater).
Articole de presă
---
"Am vrut să aduc pe scenă un Paris cu parfum de epocă, cel pe care îl vedem în fotografiile sepia, un amestec de superfluu cu profund, de grotesc cu apetisant, de fermecător și inaccesibil uneori, un oraș al damelor ușoare, al mahalalei cu ștaif și al amestecului dintre real și turistic… Cât despre personaje, ele sunt construite în funcție de situația pe care muzica, frazarea muzicală și uneori versurile o presupun. Sunt adăugate frânturi de viață și sunt aduși în fața spectatorilor reprezentanți ai unor tagme, ai unor zone și ai unor mentalități."