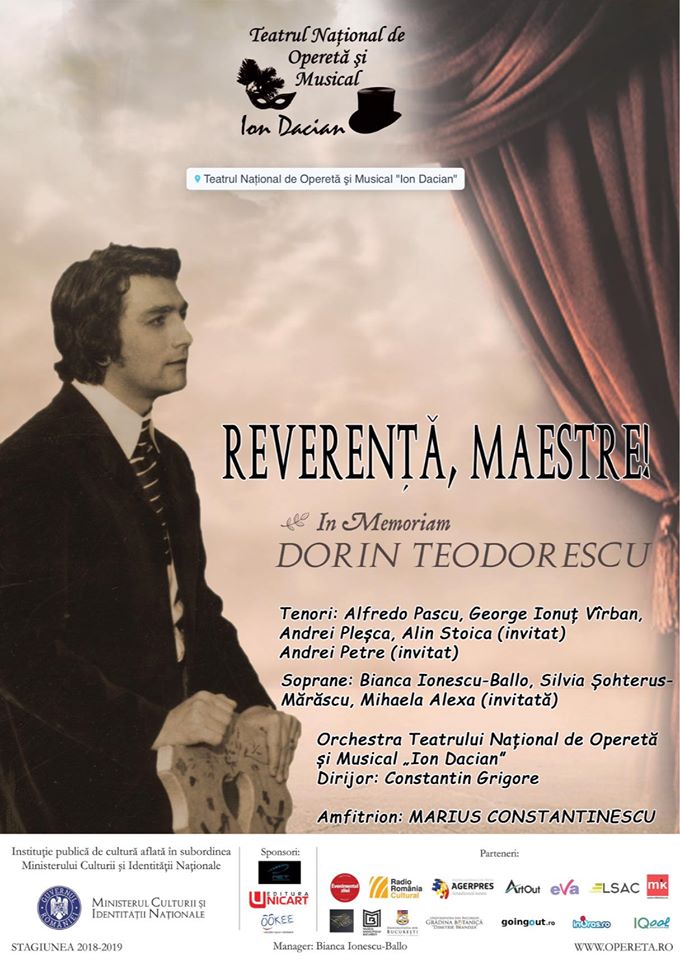 Reverence, Maestro! In Memoriam Dorin Teodorescu
April 20, 2021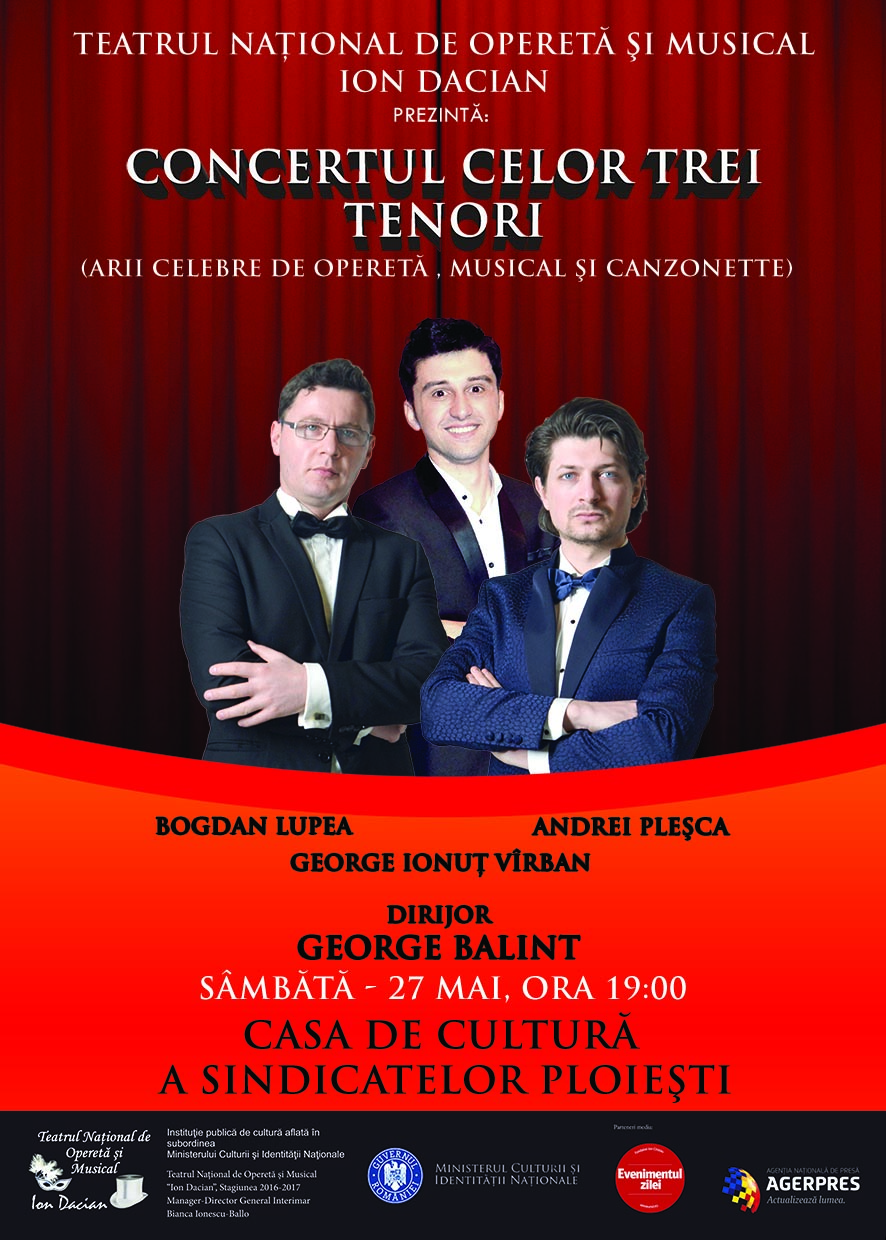 The Three Tenors' Concert
April 20, 2021
The Bat (in German, "Die Fledermaus") is an Operetta in three acts by Johann Strauss – son (October 25th, 1825 – June 3rd, 1899), with a libretto by Karl Haffner and Richard Genee, after the vaudeville "Le Reveillon" written by Henri Meilhac and Ludovic Halevy. The Premiere took place in Vienna at "Theatre an der Wien" on April 5th, 1874. The action takes place on the last day of the year on New Year's Eve. Dr. Falke, a friend of Mr. Eisenstein, sets up a farce to take revenge on him for an old story: after a masquerade, Eisenstein left Falke drunk in a public garden, dressed in a bat suit, screaming for the crowd, which is why Falke was nicknamed "The Bat".
"Let's do an imaginative exercise – let's try to find a justification for the incredible blaze of Prince Orlofsky. Starting from the premise that the prince is sincere in his chronic boredom (otherwise, what is the point of it all), do you think that no one, no matter how wealthy and indulgent, is anybody at 20 years old to find any joy in the multitude of pleasures that life offers him? And this hedonistic behaviour takes me to think of a famous Victorian character, Dorian Gray, which in turn takes me to think of another famous Victorian character, Count Dracula. And from "Dracula" to "Bat" there is still a single step, in the Victorian key, of course. As an exercise of imagination, I invite you to do it together!" Catalin Voineag – artistic director at the National Theatre of Operetta and Musical "Ion Dacian".
Musical direction: Lucian Vladescu
Show Details
Director and Scenography: Matteo Mazzoni
Assistant director: Laura Vlădoiu
Choreography: Roxana Colceag
Lighting design: Matteo Mazzoni
Conductor: Lucian Vlădescu/Tiberiu Oprea
Chorus Master: Gabriel Popescu
Chorus Conductor: Aurel Muraru

Ballet Cast
 Can-Can: Diana Marin
Raluca Florescu
Raisa Radamovaschi
Monica Agarici
Cristina Osiceanu
Denisa Anastasiu
Polka: Oana Vâlceanu
Dana Moise
Corina Andreica
Diana Năstase
Andrei Ciobanu
Sergiu Pantelimon
Stelian Gâmboțeanu
Lorendi Rădulescu
Press articles
---
Among titles such as "Mugurel de cântec românesc" or "Concert of the three tenors", the premieres which opened the new season at "Ion Dacian" National Operetta and Musical Theatre and "Liliacul" by Johann Strauss- the son, the seven premieres made since the opening of the Theatre (February – June 2017), a new history places this genre in the cultural life of Bucharest.