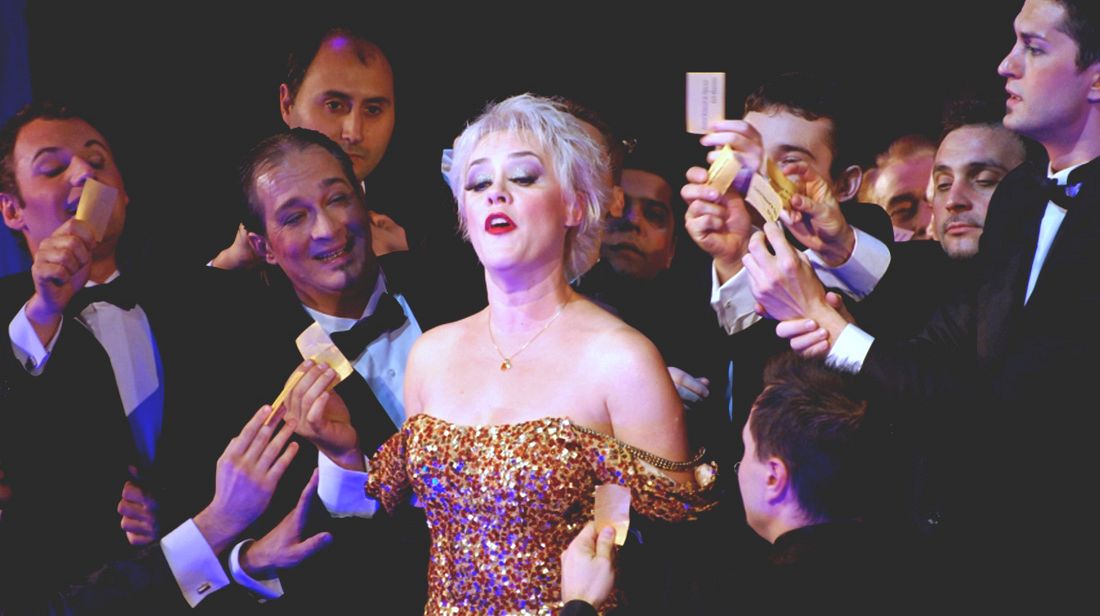 Merry Widow
April 15, 2021
Romeo and Juliet
April 15, 2021
A story with music, dance and poetry
Distribution:
The child soul: Maria Elena Frăsinescu
Angel: Oana Rusu
Anais: Diana Nastase
He: Relu Dobrin
The demon: Stefan Doniga
Description
"Anais" is a kaleidoscopic portrait of femininity sketched from the fine touches of its ingredients: the metaphor of poetry, the mystery of music, the sensuality of dance. The summary epic thread shows the fragments the fate of an ordinary woman, images cut from essential moments of life like an album of moving photos. Childhood, the emergence of love, love, betrayal, loneliness, struggle, resignation are the faces of women from anytime and anywhere, left to be discovered by everyone looking in its own way at the ineffable combination of sound, movement and verse.
Verse that, for a more authentic expression, belongs exclusively to the Romanian feminine poetry: Magda Isanos, Ileana Mălăncioiu, Violeta Zamfirescu, Florica Mitroi, Aurelia Batali, Nina Cassian, Mara Nicoară, Emenia Cera, Daniela Crăsnaru.
Show Details:
A show by Ioana Macarie, after an idea by Ștefan Doniga
Choreography: Ioana Macarie
Scenography: Ștefan Doniga
Duration of the show: 55 minutes without an interval.