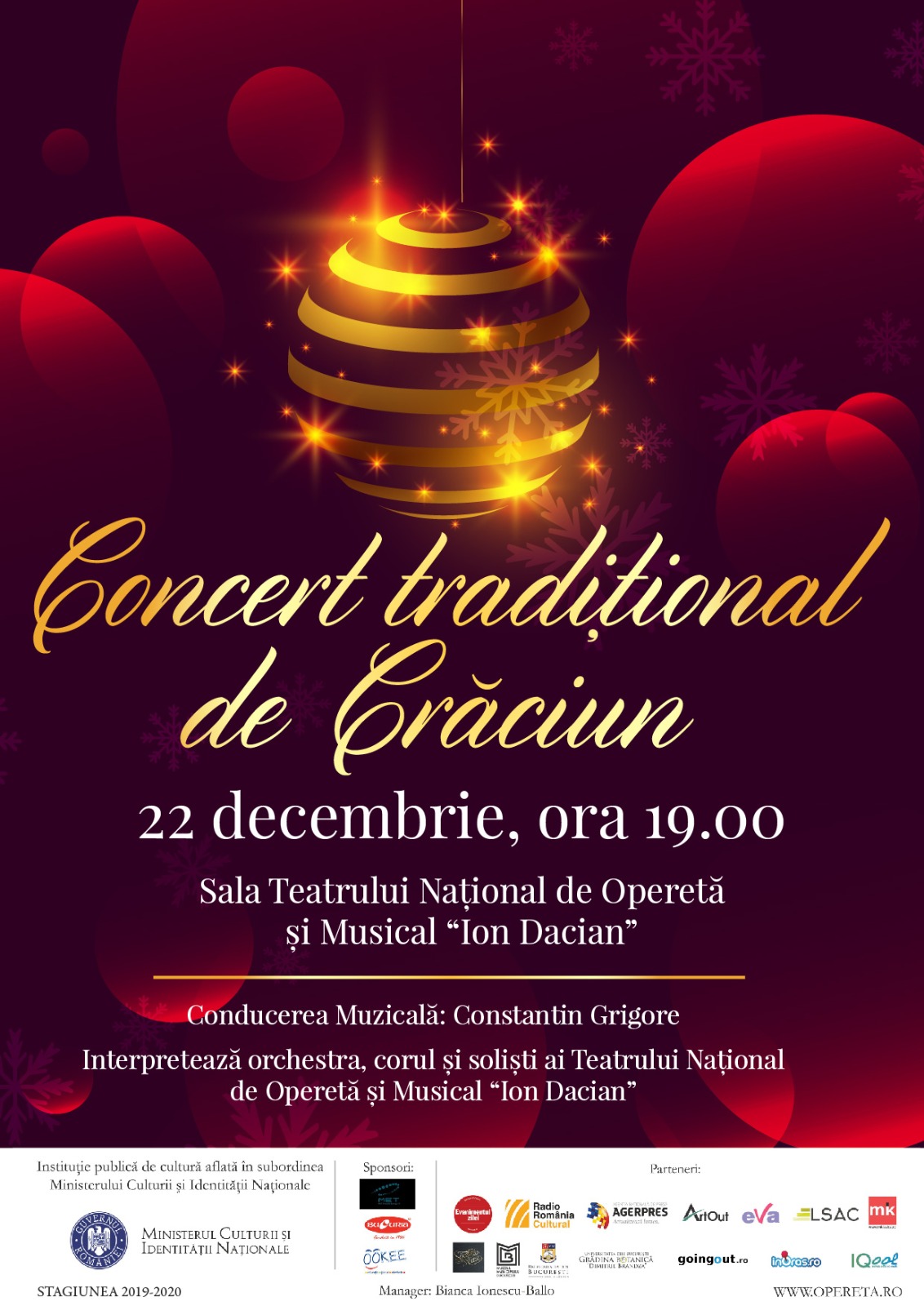 Traditional Christmas Concert
September 16, 2020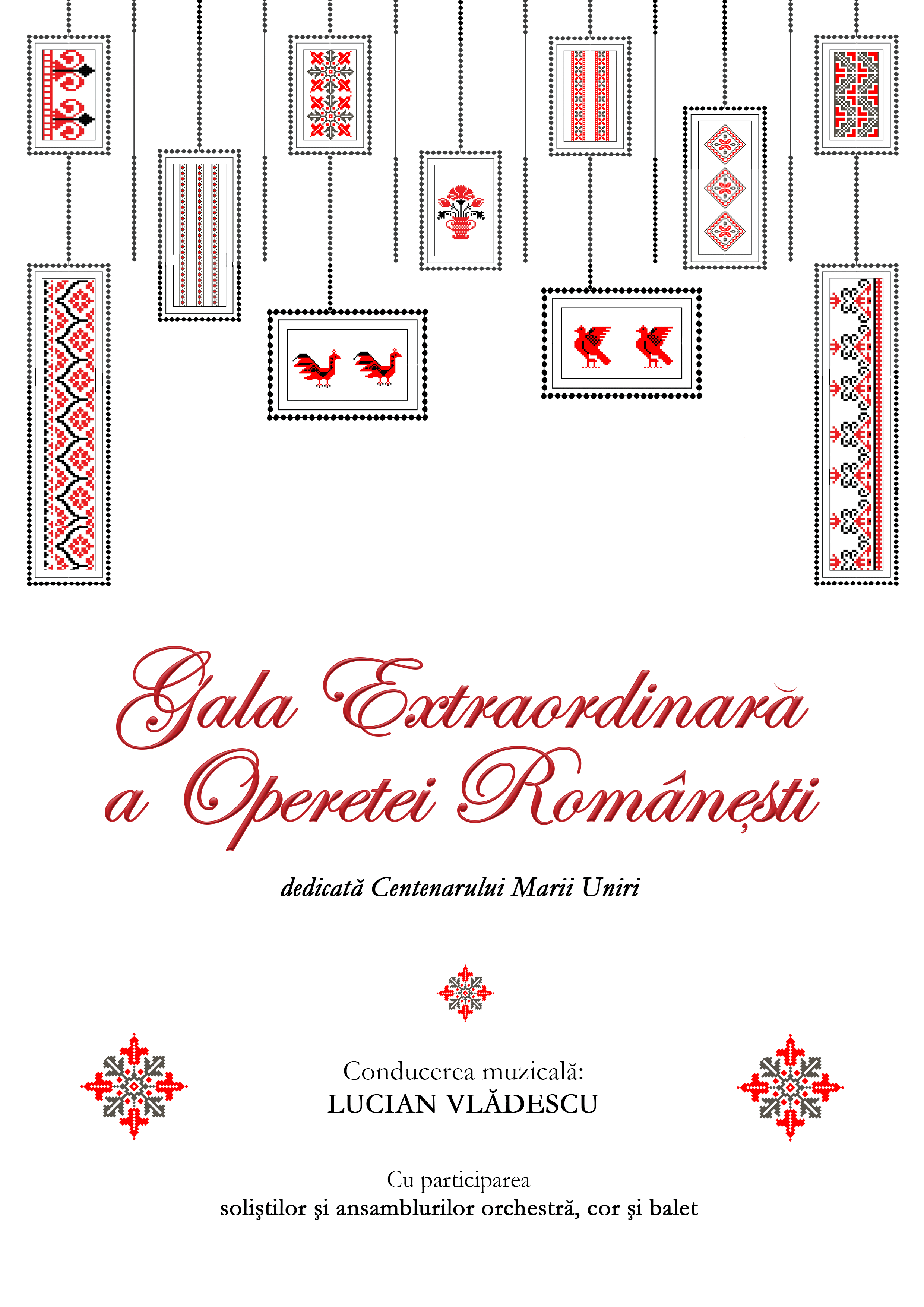 Excellent Romanian Operetta Gala
September 16, 2020
Between November 7-10, 2019, the National Theatre of Operetta and Musical "Ion Dacian" organizes the third edition of the "Ion Dacian" Festival, a festival designed as a tribute to the famous Romanian tenor, first soloist, director and manager of the Operetta Theatre from Bucharest.
The festival will open on November 7th, at 19.00 at the Hall of the National Theatre of Operetta and Musical "Ion Dacian" with the International Operetta and Musical Gala – Operetta Fest.
Born on October 11th, 1911, Ion Dacian (real name, Ion Pulca) began his musical career in 1934, at the Romanian Opera in Cluj, on the stage of which he plays 18 roles. In 1939 he was hired at the "Alhambra" Operetta and Revue Theatre in Bucharest by its manager, Nicolae Vlădoianu, who changed his name from Pulca to Dacian. From 1942 to 1947 he was co-manager of the Alhambra Theatre, playing first-young roles in all performances.
In 1950, the State Operetta Theatre was established, Ion Dacian being initially employed as the first soloist of the theatre. He was the manager of the theatre for a decade, from 1961 to 1971. He died on December 8th, 1981.
The "Ion Dacian" festival is above all an occasion for joy, evoking the emblematic figure of the one who made the Operetta Theatre a country brand that is required to be continued and preserved at the highest standards of traditions and value. The festival aims to bring to the fore the permanent need for good music, bright voices and eras of normalcy – Bianca Ionescu Ballo (General Manager).
Festival program:
November 7th, 2019, at 19.00, opening of the festival – International Operetta and Musical Gala – Operetta Fest
November 8th, 2019, at 19.00, Cinderella
November 9th, 2019, at 18.00, The Bat
November 10th, 2019, at 19.00, closing of the festival – The Coloured Glass of a Lifetime