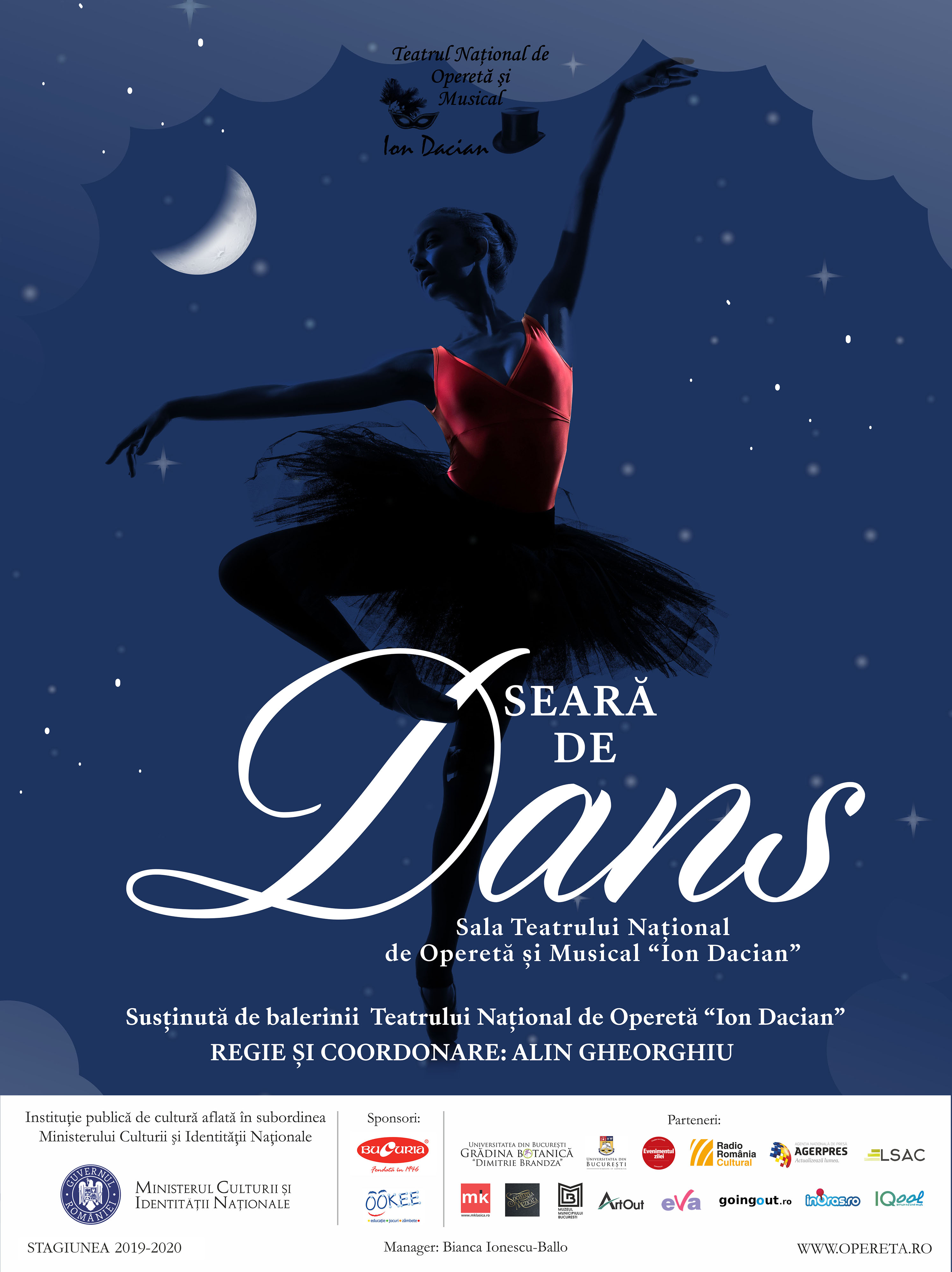 The evening dance at the Operetta
February 3, 2020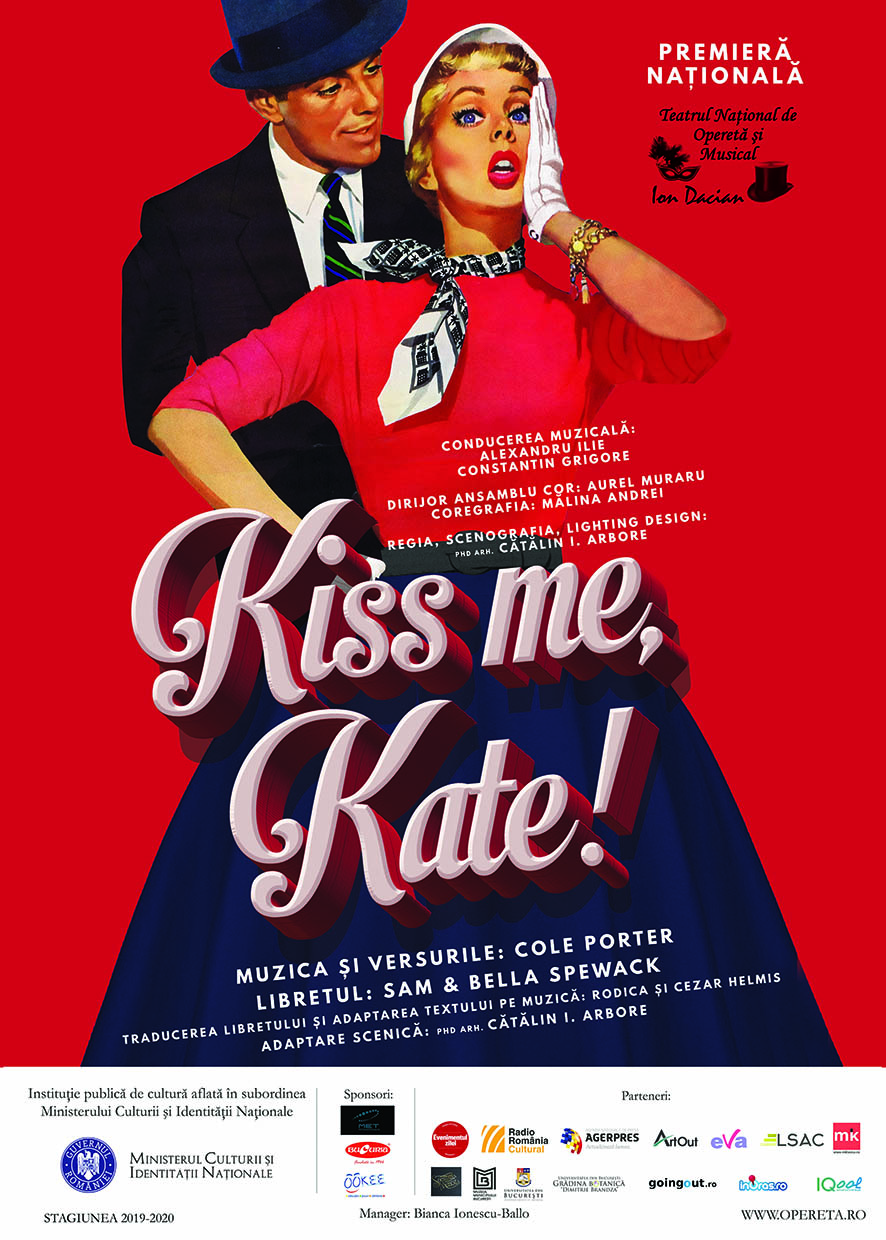 Kiss Me, Kate!
February 3, 2020
The world of the film is transposed on the stage, under the musical direction of the conductor Alexandru Ilie, where you will meet with your favourite heroes, of the most awarded cinematographic masterpieces.
The projections of the scenographer Cătălin Ionescu-Arbore turn the concert night into a movie night.
The program includes excerpts from famous movies and musicals such as: Titanic, Harry Potter, Lord of the Rings, Pirates of the Caribbean, Schindler's List, West Side Story, The Phantom of the Opera, Evita, Notre-Dame de Paris, South Pacific, etc.
Conductor : Alexandru Ilie

Soloists:
Bianca Ionescu – Ballo
Gabriela Daha
Mediana Vlad
Andrei Pleșca
Daniel Madia
Florin Budnaru
Anton Zidaru
Marius Mitrofan
Valentino Tiron
Conductor : Alexandru Ilie

Soloists:
Bianca Ionescu – Ballo
Gabriela Daha
Mediana Vlad
Andrei Pleșca
Daniel Madia
Florin Budnaru
Anton Zidaru
Marius Mitrofan
Valentino Tiron